Trust Lawyer
Having a Trust Gives You Control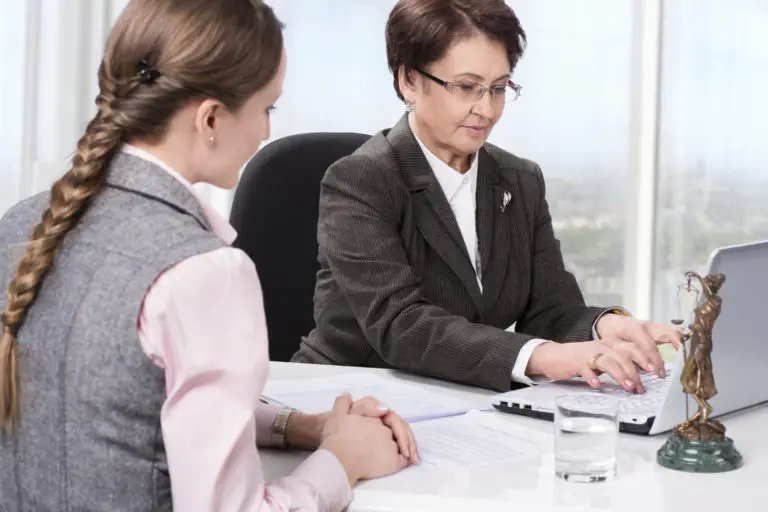 You own it — you can decide who gets it with help from a trust lawyer. By establishing a living trust (and/or other types of trusts) you have control over the beneficiaries of your property. Trusts are powerful estate tools that permit you to continue to provide for your family. And as unforeseeable events could happen, it is best to establish your trust as early as possible. A trust lawyer at Herbert Law Office can help you through the process.
What Is a Trust?
While trusts are commonly associated with multi-millionaires, almost anyone can benefit from a trust. A trust is an estate planning tool that can offer significant tax, probate, and asset protection benefits. There are a series of parties involved:
Trustmaker or Grantor: creates and funds the trust
Trustee: administers the trust and controls the trust's property
Beneficiary: benefits from the trust's assets and might receive income from the trust
Depending on your unique needs, you might need or want a series of trusts as part of your estate plan.
When you work with a trust lawyer at Herbert Law Office, we take time to understand your unique goals and needs. This involves assessing your assets, potential estate tax burden, and family dynamics. Next, we will work with you to craft a comprehensive estate plan that aims to protect your assets and loved ones.
Why Should I Create a Trust?
Trusts can help you control your wealth, protect your legacy, maintain your privacy, and minimize probate. For most families, avoiding probate is the key benefit. Typically, when you die, your family must formally open an estate in a probate court. Then, an executor must follow a series of strict procedures involving your assets, debts, and heirs. The probate process is typically time-intensive, expensive, and can cause disputes amongst your heirs. Thankfully, trusts and a well-crafted estate plan can help you avoid or minimize your need for probate.
While you can find online forms that claim to build trusts, it's almost always in your best interest to consult with a trust lawyer. Every state's trust and estate laws are different — and your circumstances are unique. An online form simply can't identify your particular needs and ensure compliance with California's laws. If your trust is incorrectly established, your loved ones might face unnecessary headaches and expenses. You can avoid these issues by working closely with a skilled trust lawyer.
We Offer Comprehensive Trust and Estate Planning Services
An experienced trust lawyer at Herbert Law Office can help you choose your beneficiaries and prepare different trusts, such as:
Living trust: a trust that helps you avoid probate. You transfer property to a revocable trust. During your lifetime, you are the trust's beneficiary. Once you die, your loved ones become the trust's beneficiaries.
Revocable and irrevocable trusts: we can help you decide whether a revocable or irrevocable trust is in your best interest. While you can modify or terminate a revocable trust, irrevocable trusts are typically permanent. We can help you understand the advantages and disadvantages of each type of trust.
Credit shelter trusts: can help married couples reduce their estate tax obligations. You must have a very large estate to benefit from a credit shelter trust. However, if you qualify, they might offer significant tax savings.
Generation-skipping trusts: trusts that name your grandchildren as beneficiaries, rather than your children, like credit shelter trusts, generation-skipping trusts can offer tax benefits.
Life insurance trusts: the trust purchases life insurance for certain, named parties (typically the grantor, beneficiaries, or the grantor's spouse). When the insured dies, the trust distributes the insurance policy proceeds according to its trust document.
Special needs trusts: a trust that helps support a disabled loved one while simultaneously protecting their eligibility for certain government benefits (such as Supplemental Security Income or SSI).
Charitable trusts: names a charity or charities as its beneficiaries, ensuring that the non-profit receives financial assistance after your death
Other types of trusts can help protect financially irresponsible beneficiaries (spendthrift trusts) or shift your assets to a trust once you die (testamentary trusts). To learn more about these types of trusts (and others available in California), contact Herbert Law Office.
Schedule Your Appointment With a Trust Lawyer
If you're interested in trusts and estate planning, don't delay speaking with a trust lawyer. People mistakenly believe that they should wait until later to plan their estate — this is wholly incorrect. The sooner you plan your estate by creating wills and/or trusts, the better for you and your loved ones. Contact Herbert Law Office for more information.