Lancaster, CA Probate Lawyer
If your loved one recently passed away, you may be feeling overwhelmed. A knowledgeable probate lawyer can help. Although nothing can bring your loved one back to you, some of your stress can be shouldered by the skilled attorneys at Herbert Law Office. We have helped hundreds of families manage the estate administration process after the death of a loved one. Call us today at (661) 273-9007.
Areas of Probate We Handle
The probate process can be complex. It often requires knowledge of the law and interaction with attorneys and other court personnel. It's best to work with a probate lawyer who can help. Herbert Law Office can guide you through the probate process and help with the following tasks:
Processing an estate
Accounting of an estate
Dispersing trusts and challenging distribution
Probate court hearings
Although these matters happen every day, they can still be stressful. You should not have to deal with this situation alone. Instead, work with a probate lawyer who is familiar with the law and will guide you through the process.
What Is Probate?
Probate is a formal court process. Once someone dies, whether they have a will or not, you typically have to open an estate with the probate court. Then, the court will name an executor or administrator who will identify the estate's assets, pay its debts, and distribute its remaining property to heirs. The estate must also comply with a series of strict rules and procedures throughout the probate process.
Without help from an experienced probate lawyer, many families struggle to understand and follow the probate court's rules and procedures. At Herbert Law Office, we guide our clients through probate matters. We also help litigate and resolve estate disputes.
What Is the Executor of an Estate?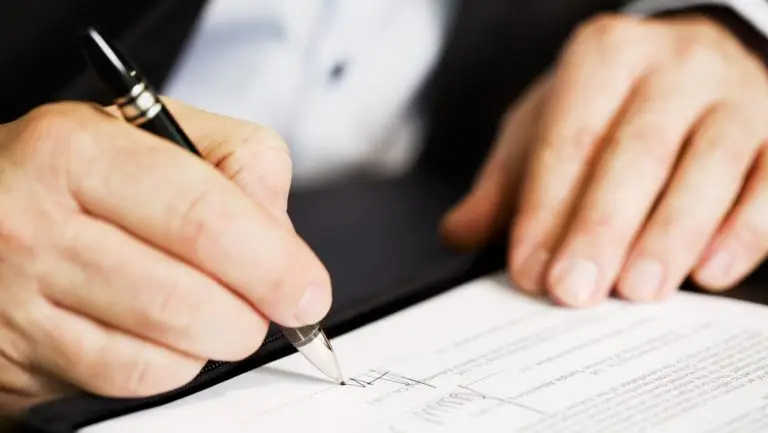 When a person passes away, their estate must be itemized and distributed. Debts and assets must be accounted for and managed. The person or organization that does that is called an "executor." If an executor is not named in a will, the probate court may choose an executor for an estate.
An executor may be given independent administrative powers, or they may be required to seek court approval prior to distributions of any assets. When a will exists with very specific instructions about assets, executors are more likely to be able to handle the estate on their own. However, if an estate is complex or there are challenges to distribution of assets, the executor may have more oversight from the court.
If your loved one passed away and you are unsure about their executor, contact a probate lawyer right away. You may need to submit the issue to a court or challenge a named executor through the probate process. A skilled probate lawyer can guide you through the process and help you understand your legal options.
An Executor Has a Fiduciary Duty
The executor of an estate has a fiduciary duty to act in good faith when administering an estate. This means that they act fairly and honestly according to the law. Although an executor may not know the law, they are expected to comply with all state and federal laws. This is why it's important to work with a probate lawyer when administering an estate. If an executor fails to act in good faith and according to the law, they may be held financially responsible for any problems that arise.
Determining the Validity of a Will Through Probate
The probate court will be concerned with the validity of the will. This will be one of the first steps in the probate process. Once a will is obtained, it will be reviewed for the following:
Signature – A will should include a sworn and signed statement by the person writing it as well as at least one witness.
Notarization – Many wills have a "self-proving affidavit" in the form of a notarized statement validating the will.
Witness – If there are no other signatures on the will except the person who wrote it, then a person may make a sworn statement in court regarding the validity of the will.
What Happens During the Probate Process?
The probate process can be complex. It often takes months or more than a year to complete. The probate process involves a probate court, which will require several hearings. These may take place in person in a courtroom or via telephone. A probate lawyer can represent you through this process and appear on your behalf.
One of the first tasks that an executor must do is take control of or "marshal" the assets of the estate. This means the executor must establish the care of any houses, vehicles, and other property that is part of the estate. Insurance must be kept up to date and everything must be protected from damage or theft.
An executor must also take inventory of the estate. This can be daunting for larger estates, especially if the executor was not very close with the person who died. If you have been tasked with taking inventory of an estate, a probate lawyer can help you. There are organizations that specialize in these tasks, and estates often pay for the necessary probate tasks to be completed.
An executor must also arrange for the distribution of an estate. This can be difficult of some beneficiaries are difficult to find or if someone is challenging the estate. It's best to work with an experienced probate lawyer to ensure the executor carries out all the probate process tasks.
Creditor Rights to an Estate
Another task of the executor is to manage debts that may endure past the death of a person. A will may address debts, or state law may specify which ones are to be paid first. If an estate does not have sufficient funds to cover all debts, the executor must itemize which debts are to be paid first according to the law.
Some creditors do have rights to estate funds prior to them being distributed to beneficiaries. Most creditors have four months after the death of a person to make a claim on the estate. If a creditor does not file a claim within the proper period of time, they may forfeit their rights to payment from the estate.
Both executors and creditors should work with a probate lawyer to make sure estate funds are properly distributed. If there are questions about how creditors are to be paid or where funds should be moved from, an attorney can help.
Helping Your Family Avoid Probate
For many families, the probate process is overly burdensome, time-intensive, and expensive. Thankfully, not all estates require extensive probate proceedings.
For example, small estates can use a simplified, streamlined probate system. Other estates can avoid or minimize the need for probate by using trusts, joint tenancy, and other estate planning options.
If you would like to avoid probate, contact a probate lawyer at Herbert Law Office for more information. We can help you understand the scope of your estate, identify and explain your options, and guide you through the entire estate planning process.
Schedule an Appointment With a Lancaster, CA Probate Lawyer
If you have questions about probate and your loved one's estate, schedule a free, no-risk consultation with a probate lawyer at Herbert Law Office today. Located in Lancaster, CA, we assist clients with their comprehensive estate planning and administration needs. Contact us to learn more about our legal services and your estate options.